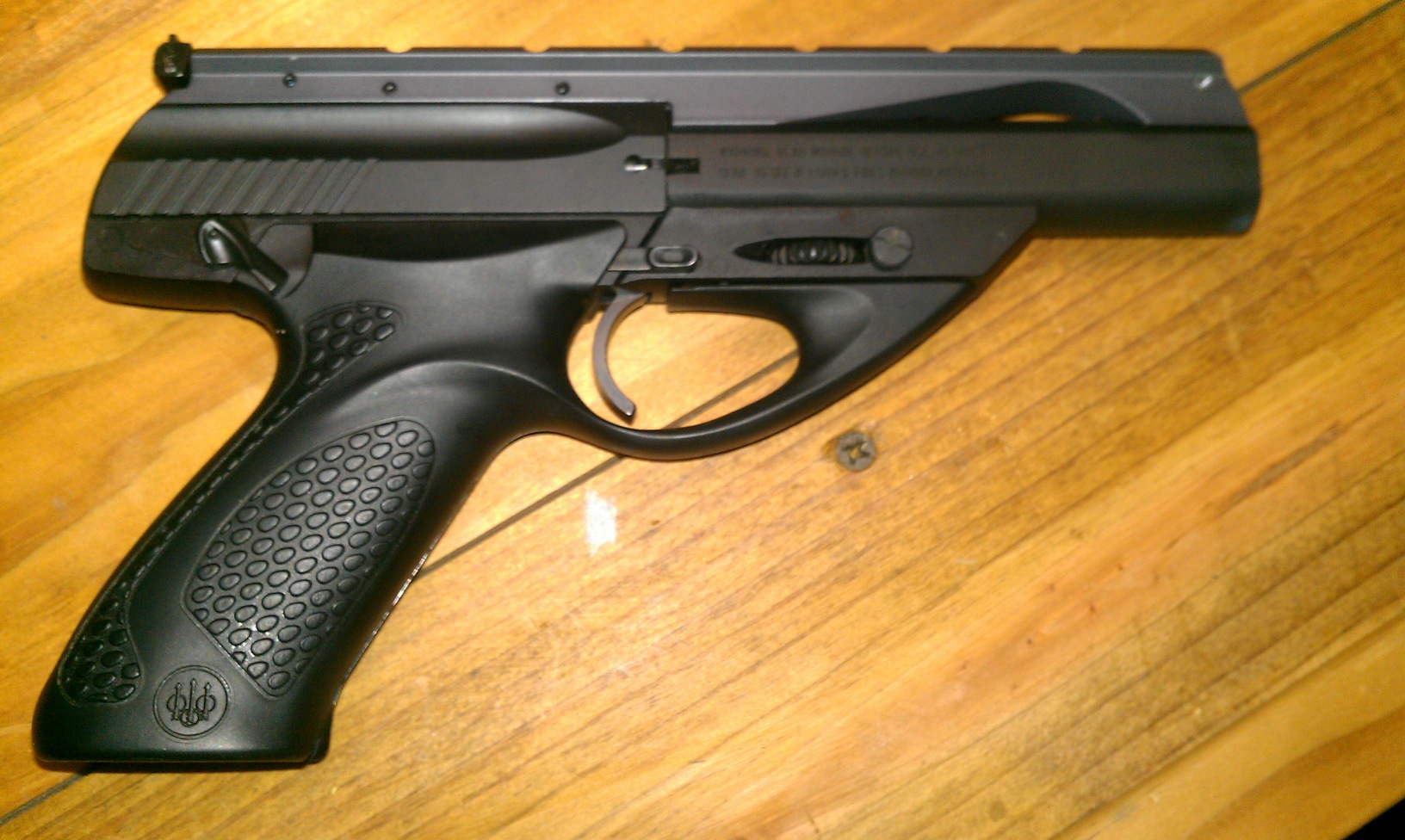 I was in my local gun shop when I saw this Beretta U22 Neos hanging on the wall. I found it interesting as a possible purchase for my son who was really wanting a pistol. I figured he would think it was cool looking. I
decided to buy it for his birthday. The model I chose was the 4.5 inch, it also comes in 6 inch. It has a rail permanently attached to the barrel that has an adjustable rear sight, windage and elevation, and a fixed blade in front. The rail on it is for Weaver style mounts. The controls work well and are mostly convenient. It has an ambidextrous safety which is under my thumb and is kind of awkward to take on/off. There is also a carbine kit for it, you unscrew the barrel and remove the hand grip. Replacing both with a 16" barrel and a stocked grip assembly. The main issue with this kit is poor availability and it is priced the same as the original pistol.
 Firearms Insider Reviews - 8 Key Points
Claim to Fame:  Ergonomic design, ease to operate controls
Target Market:  New shooters, Anyone
FNBs:  (Features and Benefits of this product)
Easy to use
Low cost
Comfortable grip
Cool, Pleasing aesthetics
Integrated weaver rail for mounting optics
Easy takedown
Carbine kit available
 What other aesthetic options or finishes are available?  Only one finish available, and two barrel lengths.  It also has a carbine conversion kit.
What others are saying? Most reviews I found at the time I was purchasing were favorable:
"Looks like a space gun"
"Accurate and easy to take apart to clean"
Price point:
I need it now! Availability: Academy has them.
Score 7.5